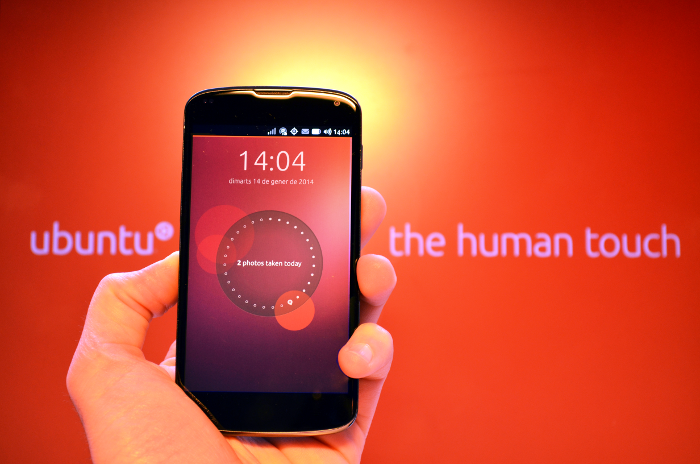 Ubuntu, el sistema operatiu lliure més popular i innovador en núvols computacionals, en servidors i en milions d'ordinadors personals, entra al món dels dispositius mòbils. Després d'anunciar la versió per a mòbils i tauletes en l'anterior edició, l'Ubuntu, patrocinat per l'empresa Canonical, torna al Mobile World Congress a Barcelona. Aquest cop amb més força, més novetats i a punt de presentar la que en serà la versió nova: 14.04 LTS.
Ubuntu és molt més que una plataforma: és un projecte obert que disposa d'una extensa comunitat d'usuaris, desenvolupadors i voluntaris que s'agrupen en equips locals arreu del món per col·laborar-hi i promocionar-lo.
Aprofitant la celebració del Mobile World Congress, el dissabte 1 de març l'equip català de l'Ubuntu organitza la primera Escola d'aplicacions Ubuntu a Barcelona, un esdeveniment gratuït on es presentaran amb detall els conceptes de disseny i d'arquitectura de l'Ubuntu en mòbils i tauletes. Per completar la jornada, els participants aprendran a crear diferents tipus d'aplicacions per a l'Ubuntu en el taller de desenvolupament d'aplicacions natives i web.
Contingut de la jornada
Fonaments de la plataforma Ubuntu
11:00 – 11:55 Fonaments: la plataforma Ubuntu
12:05 – 13:00 Fonaments: l'Ubuntu SDK com a entorn de desenvolupament
Taller de creació d'aplicacions
15:00 – 15:55 Aplicacions: el model d'aplicació i aplicacions natives
16:05 – 17:00 Aplicacions: aplicacions web i publicació d'aplicacions
L'Escola d'aplicacions Ubuntu està dirigida a desenvolupadors i usuaris amb perfil tècnic, per la qual cosa s'assumeixen uns coneixements mínims de programació.
Es recomana dur un portàtil amb Ubuntu 12.04 o superior, tot i que és possible participar amb altres sistemes a través d'una imatge virtual que es proporcionarà en el taller. Aquells participants que duguin un dispositiu Nexus 4, Nexus 7 (razor) o Nexus 10 tindran l'opció d'instal·lar l'Ubuntu com a sistema únic o bé com a arrencada dual.
Quan i on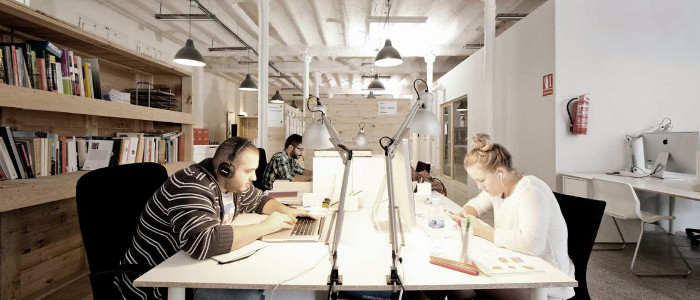 Escola d'aplicacions Ubuntu
Ponent: David Planella (Canonical)
Data: dissabte 1 de març de 2014
Lloc:
MOB (Makers Of Barcelona)
C/ Bailén 11, baixos
08010 Barcelona
Organitza: www.ubuntu.cat
Registreu-vos!
La jornada és gratuïta, amb places limitades a 40 participants.
Registreu-vos en línia per participar-hi >
The post Escola d'aplicacions Ubuntu a Barcelona appeared first on David Planella.
Read more